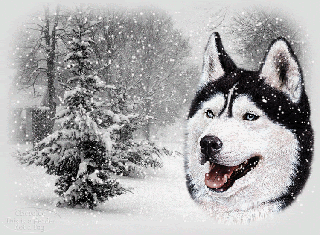 Christmas Snow
I looked out the window when I woke up this morning to find the first beautiful dusting of snow over everything. Not even a footstep marred the tranquil beauty. Living in Canada, a white Christmas is something we all hope for. The winters are definitely not the winters of my childhood. In some ways I feel sorry for the kids, not experiencing the fun of tobogganing every day, all winter long—ice skating was the thing to do, and hot chocolate was a must to take the shivers away.
We didn't have the computer games and movies. We had board games and books. Sitting indoors on a snowy winters' day wasn't an option. Once we were bundled up, we were sent outside to 'play'. Shovelling a neighbour's driveway wasn't a 'job'; it was just something we did. Why? Well, because we were neighbours.
As a writer, I love to have a Christmas story to share with my readers. In my new release, Snow Angel, Jack lives in the middle of a winter wonderland, not another living soul for miles. He breeds and trains Siberian Huskies as rescue dogs. Jenna is the polar opposite, living a charmed life, daughter of a multi-millionaire. Her favourite pastime is shopping and spending countless hours being pampered at Spas.
A terrible car accident throws this mismatched couple together for a heartwarming Christmas story, I hope you enjoy.
Jack lives in the middle of a winter wonderland between a popular Ski Resort and the Canadian border. Jenna is running from an overbearing father trying to dictate a husband for her. When Jack sees a car crash through the guardrail on a mountain road, he holds little hope of finding anyone alive. With the help of Sasha and Tito, Jack's trained Siberian Huskies, they find a survivor buried in the snow. A new woman in his life is the last thing Jack wants, but there's something about this feisty red head he finds very hard to ignore.
Read an excerpt and
Buy Here
at Passion In Print.
I will choose one person from all who comment to win an ecopy of Snow Angel. Good Luck!
I leave you with my favourite scene and song from all of the Christmas shows I've seen in my lifetime. This was also my mothers' favourite. She passed away two years ago, the day after Christmas.
May your homes be filled with love and laughter this Holiday Season. Remembering all those who have gone before us with a happy heart, and creating precious memories with all those we hold near and dear to our hearts.
Adelle 'Legs' Laudan & Family.