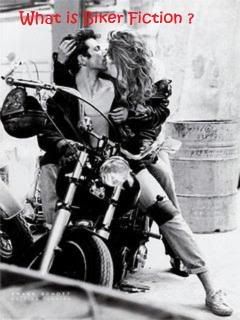 What is Biker Fiction?

Biker Fiction is my favourite genre to write. I've lived amongst the 'biker' community most of my adult life. When I became a published author, I made it my mission to try and change the image of bikers, one book at a time.

More often than not, when you read something in the paper about bikers, it's something bad. Unfortunately many people believe just that , that all people who ride motorcycles and wear black leather jackets are bad ass troublemakers with no regard for the law, or 'citizens' in general.

I'm here to say, nothing could be further from the truth. Every year bikers from all over the globe raise hundreds of thousands of dollars for charity—Ride for Site, Ride for Cancer Research, Ride for Juvenile Diabetes...the list is endless.

Most of the people I have grown up and lived amongst are contributing members of society who believe family comes first. These same people live, love and laugh the same as you and I. The only difference being, they share a love for riding motorcycles and the open roads.

My books try to portrait 'bikers' as regular people, who cry when their hearts are breaking and laugh out loud at the antics of children. I invite you to check out my Iron Horse Ride series, or Smiling Eyes. I also have a new release coming out next week, March 25th, titled Crucified.

Let me share a little about this before I sign off.

Coming to The Wild Rose Press – March 25th, 2009

Crucified

Romantic Suspense /Crimson Rose Line


Sneak Peek:

Casey struggled to open her eyes. She blinked numerous times trying to focus in the darkness. Painfully, she managed to inch her way across the rank mattress and wedge herself upright in the corner. With every move, the duct tape binding her wrists and ankles bit into her flesh.

An insurmountable desire to scream was stifled by the duct tape her captor had pulled taut across her mouth. She'd only see him once since being brought here and even then the darkness hid his identity. He'd stayed long enough to snap a picture before he slipped through the partially open doorway. The sound of it locking behind him resounded through the room.

Who is this man? Why is he doing this to me?

The last thing she remembered was walking home from Tammy's house when someone came up from behind her and shoved a putrid smelling cloth in her face.

She'd woken up in this room, bound and gagged. There was no telling how long she'd been unconscious. The only way to differentiate from day to night was the sliver of a crack at the bottom of the door where light filtered in.

Casey choked back the flood of emotion rising up in her. She struggled for breath, unable to open her mouth. Tears poured down her face unchecked, and she closed her eyes.

Am I going to die here?
Leave a Comment here and I'll draw a winner who can pick
any one of my EBooks as a prize. Good luck!
Visit my website for more info http://adellelaudan.com/
Sign up for my Newsletter while you're there.

Wishing You Miles of Smiles J
Adelle 'Legs' Laudan